View A Proof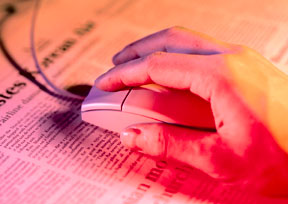 PROOFS WILL BE SENT TO THE EMAIL ADDRESS YOU HAVE PROVIDED. Proofs will either be attached to the email or the email will have a link which you can use to download your proof from our website.
You can review the file in Acrobat Reader right on your screen. We recommend that you print out a hard copy -- if available, use 8 1/2 x 14 (legal-size paper) for improved readability.
When we send you a proof, please look over the entire document carefully and then call or email us with any corrections or additions.
The proofing process is very important to us. We go to great lengths to review every job for accuracy. However, we're working with other people's materials and ideas. We feel that they should be the ultimate judge of their project.