News Archive
This is a job for Media Trends
Posted on 07/05/2009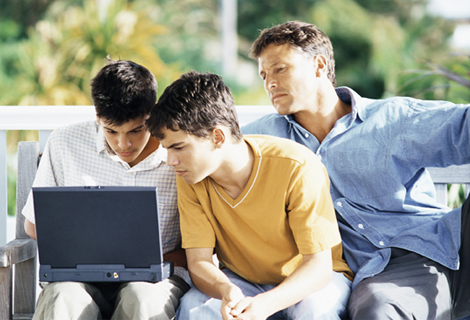 How does a private company expect to remain in the high school and college student newspaper field in a changing technological world? By providing the specific services that students and advisers need to keep up. Media Trends is the missing link of publishing a student newspaper.
A student newspaper serves the dual purpose of educating students while providing a necessary service for the school. In many cases, schools have the latest computers and software available for students. And they have advisers and senior editors who know the programs and how to work with them so the newspaper looks lively and feels snappy.
In many other cases, schools are missing a big piece of this formula. Often it's lack of money, but sometimes it can be an adviser who lacks the very specific journalism-publishing background. It can be old software, clunky computers or a non-existent internet network. It can be a very small staff and limited computer time or access. Whatever it is, it should not stand in the way of helping students to express their views in print, learn more about writing, gain knowledge about their community and discover their strengths by running a school newspaper.
Advisers and editors do have a solution for the school or college that is missing the necessary elements to make a good newspaper. Media Trends is an educationally-oriented, private company that provides student-newspaper layout services and advice to editors and advisers.
Students write articles and take pictures, just like any other newspaper. When it's time to lay out the paper, they send their stories to Media Trends. On a specific schedule – from same day to several days – Media Trends will lay out the pages and send a proof (which follows regular journalism guidelines and can be entirely designed by the students or adviser). After students or advisers read the proof and make corrections, Media Trends then prints the newspaper and delivers it. Really, it's that simple.
Newspaper staffs are no longer tied to their outdated computers or hindered by lack of knowledge. This is an ideal situation for a school that needs these services and wants to have an excellent newspaper. It not only works for newspapers with too-small staffs or novice advisers, but also for those who cannot spare the time they know is necessary to lay out the newspaper. It also works well for administrators who are starting a new student newspaper or reviving a dead one.
Of course, schools may use Media Trends for less than its gold-standard "Full Service." They may ask Media Trends to straighten out their layout and then print the newspaper. They may want Media Trends to simply touch up their pictures, or merely to print the newspaper. Or they may want Media Trends to upload and place articles and photos on an existing website, or even create a new website for the newspaper. And they may ask a Media Trends representative to conduct an on-site workshop for to help students improve their skills.
Each school has its choice. Read more details about our unique services and consider what it a great help Media Trends could be for your school.