Company Culture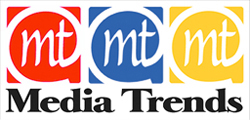 There is no greater satisfaction than hearing from our customers that "everyone loved the paper." That's because we feel a sense of ownership for each publication we work on. We constantly strive to deliver the highest-quality service and publications possible.
Mission Statement
Media Trends' mission is to make newspaper production as easy as possible for students, advisers and administrators. Our objective is to take the material the students/schools provide and give back more than they expected. Our goal is to exceed our customers' expectations by providing the highest-quality service possible in a timely manner. We strive to create long-lasting relationships with our clients in order to help them produce professional and journalistically-correct publications.
Company History
Media Trends has been successfully providing layout and printing services to school publications for over 25 years. Media Trends was founded in 1985 by Ron Miskoff, a longtime newspaper editor and university journalism professor.
Media Trends started as a sub-division of the printing company owned and operated by Ron and his wife, Lori, in Perth Amboy, NJ. Media Trends initially provided publishing services for Middlesex County Trends, the community newspaper founded by Ron Miskoff. However, Media Trends soon was providing layout and printing services to several local student newspapers, as well.
In 1987, Media Trends was established as a separate company and in 1990, when the printing business was sold, Media Trends' operations moved to Edison, NJ. As the number of newspapers produced by Media Trends grew, several graphic art specialists were hired and a larger office space was necessary. In 1998, Media Trends' moved its production facilities to its present location in Metuchen, NJ.
The most recent change to the company occurred in late 2010, when Lori Miskoff assumed ownership of the company, which is how Media Trends became Media Trends LLC.